Not only did we have widow's soup last night but we also had ricotta pie with peas. I have been busy making Maltese cheese this week and the cheese has been used to not only put in our widow's soup but also to make ricotta pie. More on the cheese making shortly.
This is one recipe I have not had in a long time but I remember not only my mother making it, but also my Nunna Maria having it in her oven, as well as my aunties (my father's sisters). I used peas in this ricotta pie but broad beans are quite often used. I also used puff pastry in this recipe but you can make your own pastry if you wish (I will do that another time).
Below is an image of my 'rustic' looking ricotta pie with peas straight out of the oven. It was crispy and flaky on the outside and squidgy on the inside. Just how I remember it to be!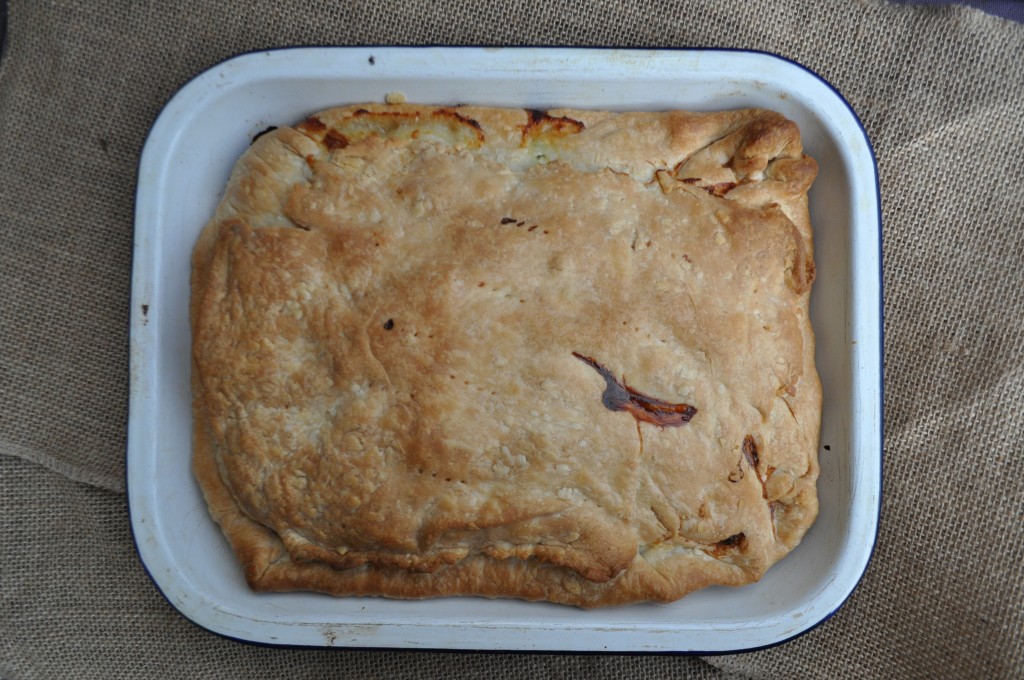 Ricotta Pie (Torta tal-irkotta)
Crispy and flaky on the outside and soft and squidgy on the inside. Just how I remember it to be. Delicious!
Ingredients
500 g puff pastry
400 g maltese cheese (if unavailable use firm ricotta)
2 large eggs
50 g grated cheddar cheese
25 g grated parmesan cheese
100 g peas or shelled broad beans
Salt and pepper
Instructions
Take a little more than half of the pastry and roll out thinly to fit a small pie dish.
Preheat the oven to 180oC.
Place pastry in the bottom of the dish to line. Prick several times with a fork to prevent the pastry from going soggy.
In a large bowl mix all the cheeses and eggs gently. Don't over mix as you do not want the mixture to be too soft.
Mix in the peas or broad beans.
Season with salt and pepper.
Add the mixture into the dish and spread evenly.
Cover with the remaining rolled out pastry and seal gently at the sides. Prick the top of the pastry several times with a fork.
Place in the oven and cook for 30 to 40 minutes or until pastry is golden brown.