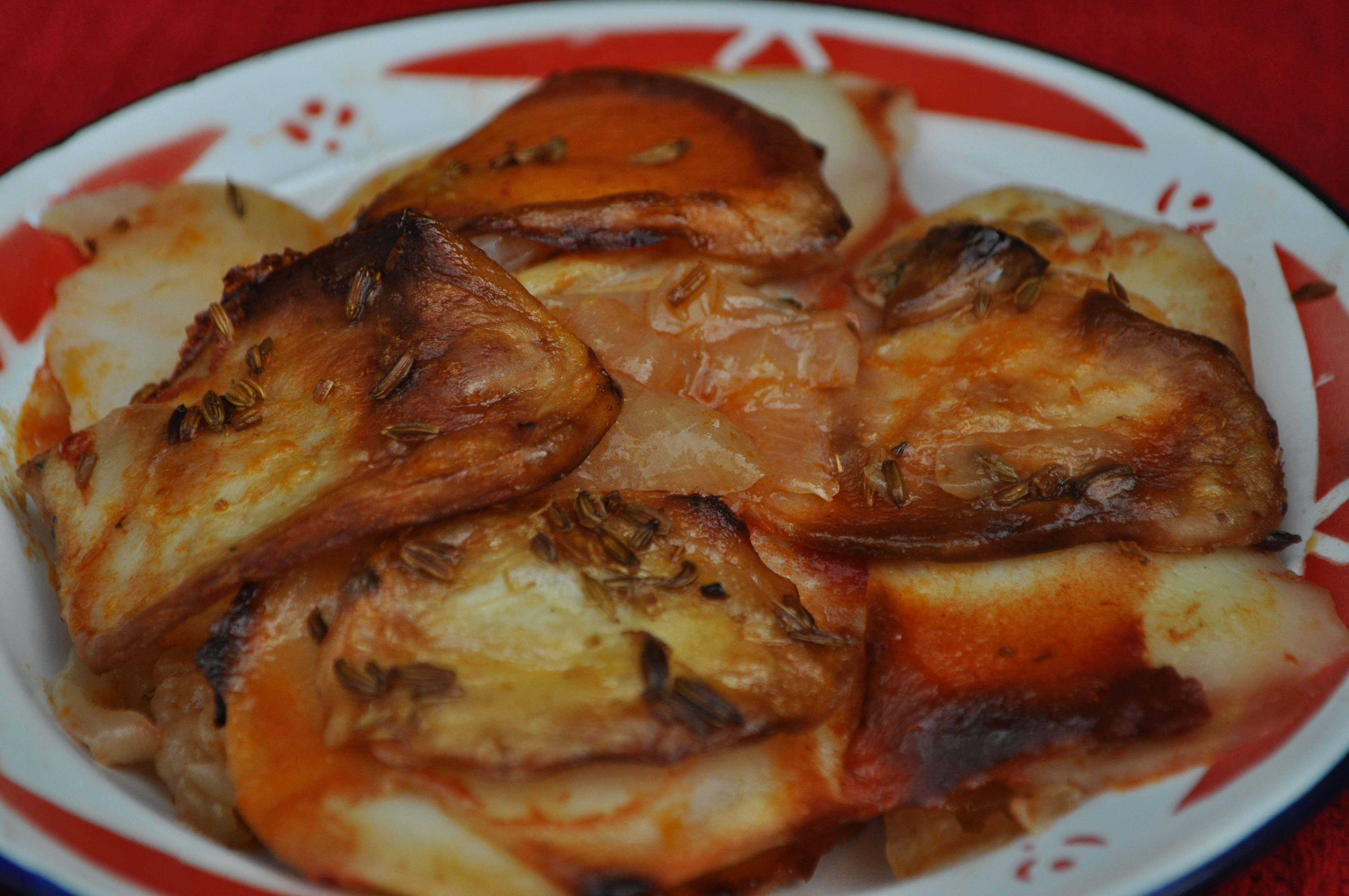 Roast potatoes the Maltese way, I think, have a similarity to our French neighbours. A little bit like boulangere potatoes except we use fennel seeds instead of thyme and I also add in tomato paste (I do wherever I can). I still remember my Nanna adding the tomato paste into her roast potatoes.
We had this on Thursday night with our roast pork. Perfect accompaniment for so many dishes including your fried rabbit in garlic and wine!

Maltese Roast Potatoes (Patata fil-forn)
One of my favourite ways to eat potatoes
Author:
www.amaltesemouthful.com (Marlene Zammit)
Ingredients
7 medium sized potatoes sliced thinly (half a centimetre in thickness)
2 medium onions sliced thinly
250 ml vegetable stock
4 garlic cloves crushed
1 tablespoon lightly crushed fennel seeds
2 tablespoons olive oil
1 tablespoon tomato paste
Pepper
Instructions
Preheat oven to 180oC.
Place garlic, fennel seeds and olive oil in a bowl.
Mix vegetable stock and tomato paste together.
Place onions on the bottom of the dish and then spread the potatoes slices over them to fill the dish.
Mix the stock mixture and olive oil mixture together and spread evenly over the potatoes.
Season with pepper.
Place in the oven for 1 hour or until potatoes have been cooked through and they are crispy on top.